Prophets of the Bible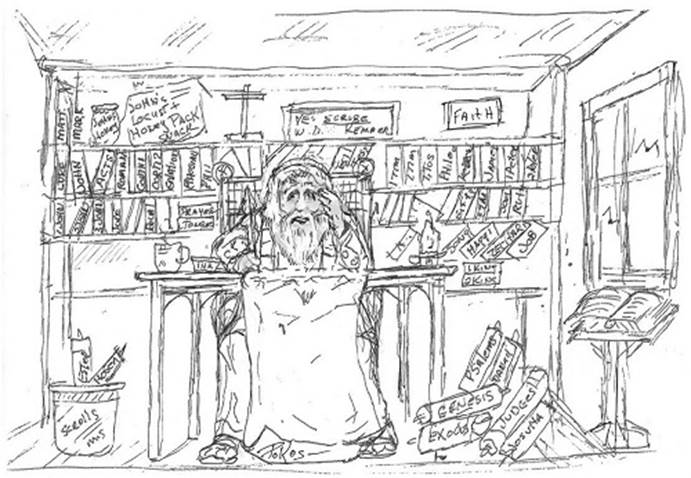 Art copyrighted and used courtesy of Artist Alex Pokos
INTRODUCING THE PROPHETS OF THE BIBLE
THERE WAS A SCHOOL FOR THE PROPHETS OF THE BIBLE
TIMELINE OF THE APPEARANCE OF THE PROPHETS OF THE BIBLE
The "Prophet" was a normal human man.  Normal in the sense that he was not a supernatural being.  He was a man given a message from God.  The message being intended for a nation or a particular king or individual.  These were men who saw events through the eyes of man as we as humans do.  However, they were also given prophecies related to the future.  Often the future that they were told about was not a period that the Prophet would live to see in his lifetime.  These Prophets wrote and spoke what they were given by God, even if it was regarding events and things they could not see with their physical eyes, but were seeing with the spirit as God gave them the blessed opportunity to do so.
Each Prophet saw events that occurred in the future.  They were not always told the sequence of those events.  In their writings they can jump forward and back in time.  However, the events are always future to the day that the Prophet is writing in. Some Prophets saw the Second Coming of the Messiah even though they had not lived yet to see His First coming!  Some wrote details of both events.  Clarence Larkin depicted this in the early 1900's in an excellent diagram.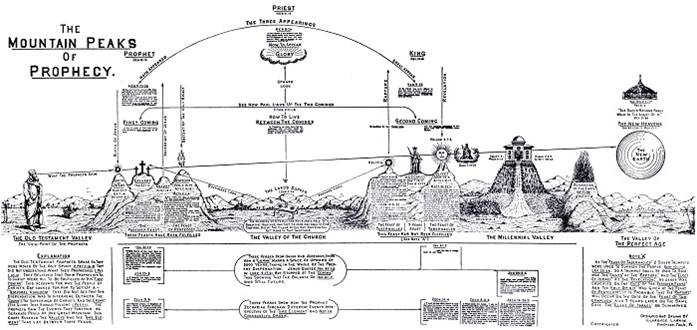 Mountain Peaks of Prophecy by Clarence Larkin (public domain)
See below for an additional chart by Larkin depicting what various Prophet writers were able to see and not see.
Study Overviews for the individual books of the Prophets are listed below. I have also incorporated the appropriate passages from those overviews into the Study on the End Times. How do the teachings of the Prophets effect our future?  See the study on the End Times on this website to find out.
Copyright and Duplication Notification:
With the exception of the quoted Scripture verses from the King James Bible, all items located on this website are either created by WD Kemner (unless indicated otherwise) and free for your use or are in the public domain and free to use.
Documents created by other authors are referenced to by external hyperlinks. Those items are protected by the copyrights which govern those websites and permission to use materials from those sites must be obtained from those authors.
Clarence Larkin's Charts are in the Public Domain
External Websites with Documents related to the Prophets.
These links will redirect away from this website.
Website Design and Layout is Copyrighted by WD Kemner @ 2022 for BiblesWordFinal